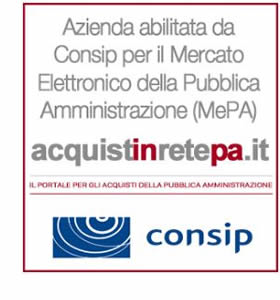 Telesub Lanterna s.r.l. is a company authorized by Consip for the Electronic Market of Public Administration (MePA).
Consip is a company that provides consultancy, assistance and support in favor of public administrations in the area of purchases of goods and services.
The Electronic Public Administration Market is an e-commerce tool, Business to Government (B2G), available to Italian public administrations to make purchases below the EU threshold (134 thousand euro for central PA and 207).